Community Service Projects
Become a Sponsor for the Community Service Projects
If you would like to be one of the sponsors for this year's community service projects, please contact Steve Wafalosky at
stevew@larichadv.com
or 440-247-1060.
Jim McGrane Charity Bike Ride
Sunday, October 24
8:00 am – 1:00 pm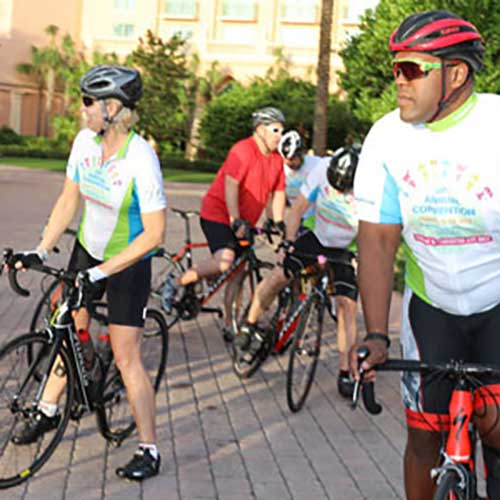 Join us on a 21-mile organized road bike ride through the Texas Hill Country benefitting a local charity. Welcoming riders of all paces, the scenery features tall, rugged hills in addition to a large number of limestone and granite rocks and boulders. Riders will also see several native types of vegetation along the way.
Community Service Project – Build-a-Wheelchair®
Sunday, October 24
2:30 – 4:00 p.m.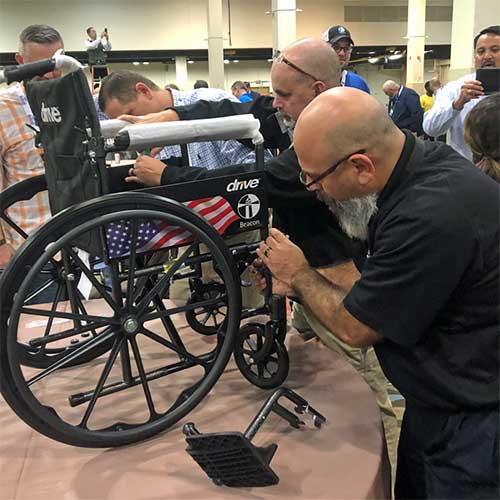 Make an impact by building a wheelchair for someone in need! This engaging and memorable service event will team up volunteers into wheelchair groups where each team will then build a chair with the help of a facilitator. Afterward, each chair will go through an inspection onsite. Once completed, artistic notes of encouragement are designed and attached to the chairs, adding a personal touch to each chair. Through your generous donation, countless others will be gifted beautiful, brand new wheelchairs.
Thank You to our sponsors