Community Service Projects
Become a Sponsor for the Community Service Projects
If you would like to be one of the sponsors for this year's community service projects, please contact Steve Wafalosky at
stevew@larichadv.com
or 440-247-1060.
Jim McGrane Charity Bike Ride and Monument Tour
Sunday, October 27
10:00 am – 1:00 pm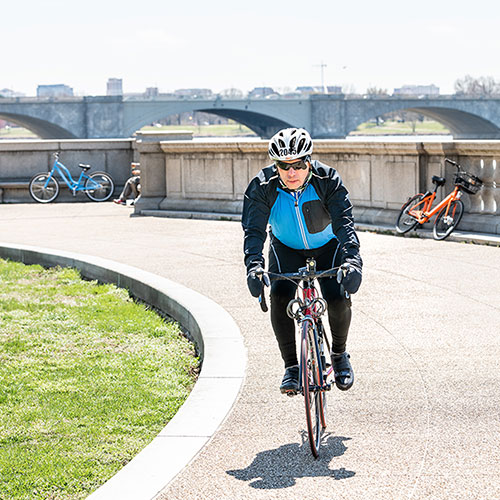 ELFA and the Equipment Leasing & Finance Foundation have teamed up to create a memorable cycling experience for a good cause. Attendees will view many of Washington, DC's magnificent monuments and sights on a DC Bike Tour.
Knowledgeable, entertaining guides will lead you on a historical, architectural, cultural, and informative experience while visiting over 55 landmarks in approximately 3 hours. Touring the Nation's Capital by bicycle offers an opportunity to visit many memorable (sometimes remote!) places that you may otherwise miss. Guests will be provided with 21- or 24-speed bicycles, fitted to their appropriate size. Helmets, water bottles, and a light snack are also provided with the additional fee of $150.
Community Service Project – Community Lodgings
Sunday, October 27
2:00 – 4:00 p.m.


Community Lodgings (CLI) was founded in 1987 with the goal of building the foundation for a better life for Alexandria, VA's working poor and families transitioning from homelessness to self-sufficiency. With 45 below-market rent apartments, CLI gives disadvantaged local families access to affordable housing while also offering high-quality supportive services to families transitioning to self-sufficient lives.
In addition to housing, CLI provides children and parents with an educational foundation for success. The Youth Education Program promotes education and self-sufficiency to 163 children and their families all living below the poverty threshold. The strong emphasis on academics includes parental involvement, individualized instruction and a stable place to be after school. CLI's philosophy is that education is the ticket out of poverty. Our group will assist with assembling holiday gift bags and hygiene kits for the Youth Education Program clients of Community Lodgings. Participants will be encouraged to write personal notes to the recipients.