Community Service Projects
Become a Sponsor for the Community Service Projects
If you would like to be one of the sponsors for this year's community service projects, please contact Steve Wafalosky at
stevew@larichadv.com
or 440-247-1060.
Give Kids the World Village  
Sunday, October 22 • 8:00 am – 1:00 pm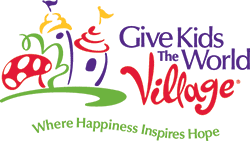 Give Kids the World Village (GKTW) is a 70-acre, non-profit resort in Central Florida that creates magical memories for children with life-threatening illnesses and their families. GKTW provides accommodations at its whimsical resort, donated attractions tickets, meals and more for a week-long, cost-free fantasy vacation. With the help of many generous individuals, corporations and partnering wish-granting organizations, GKTW has welcomed over 85,000 families from all 50 states and over 60 countries.

Our group will maintain the GKTW Village by participating in activities such as painting, cleaning of public areas, landscaping and warehouse inventory. Activities will be matched to our group's abilities and the organization's current needs. GKTW will hold a short "thank you ceremony" and each participant will receive a small thank-you gift to remember their day at the GKTW Village.
Jim McGrane Charity Bicycle Ride
Sunday, October 22 • 8:00 am – Noon

ELFA and the Equipment Leasing & Finance Foundation have teamed up to create a memorable cycling experience for a good cause. Starting from the JW Marriott Grande Lakes, riders will go on a 30-mile trip through the city of Orlando. Riders will be guided by experienced tour guides and an SAC car will trail behind offering refreshments. Participants should bring their own riding gear, but there is a separate fee for rental of bikes and helmets.
Feeding Children Everywhere
Sunday, October 22 • 2:00 – 4:00 pm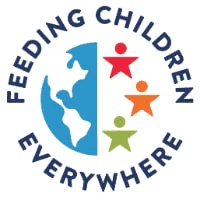 Feeding Children Everywhere (FCE) is a social charity that empowers and mobilizes people to assemble healthy meals for hungry children. This model comes to life in Hunger Projects, which are a high-energy, practical and hands-on way for anyone to make a tangible difference in the fight against global hunger. With music booming, lentils flying and a sea of hairnets, our volunteers work together to create a truly dynamic experience. The byproduct is healthy meals packaged for hungry children. The packed-full-of-nutrients meal includes lentils, rice, dehydrated vegetables and pink Himalayan salt. Since FCE began its mission 2010 they have mobilized over 350,000 volunteers and distributed over 52 million meals worldwide. 

Our volunteers will have the chance to participate in our very own Hunger Project where thousands of meals will be packed. After the meals are packaged and our volunteers' hearts are forever changed, FCE will donate the meals to a food bank, food pantry, school, orphanage, elderly home or shelter.