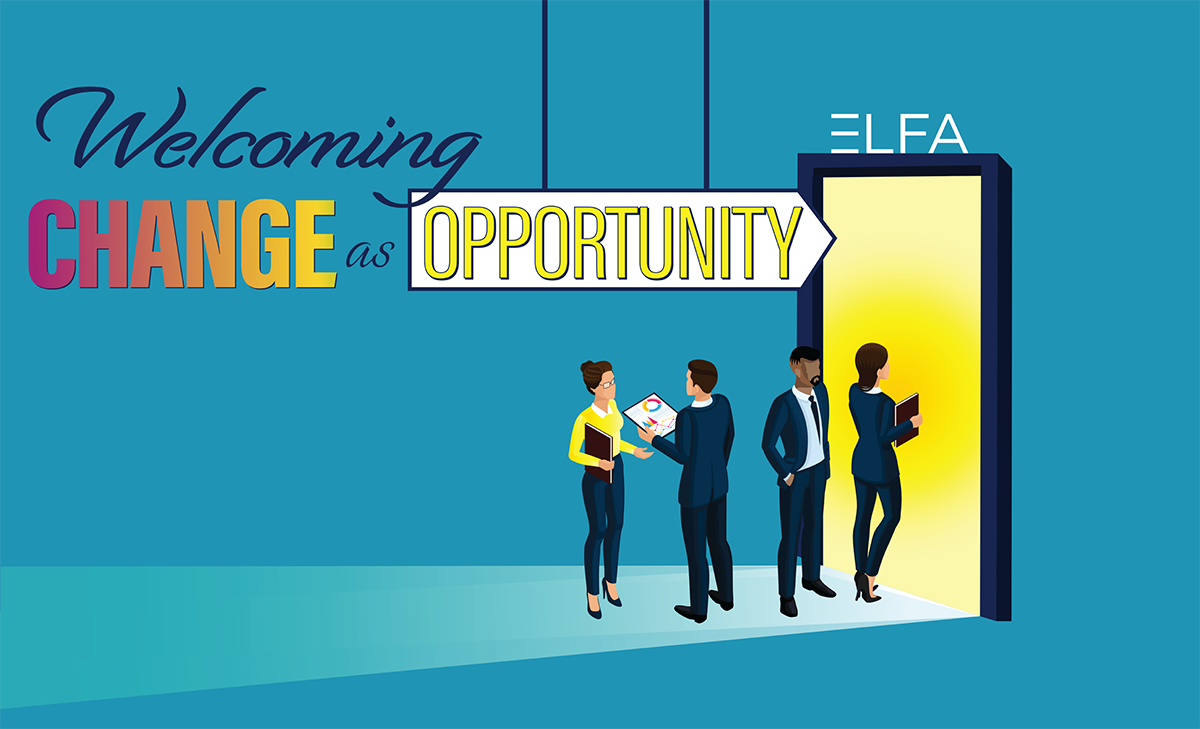 Schedule of Events
Sunday, October 9
7:00 am -
9:00 am
Transportation for Golf and Tennis Players to Hammock Bay Golf & Country Club
7:00 am
Breakfast for Golfers
Hammock Bay Grill
8:00 -
9:00 am
Breakfast for Community Service and Eco Tour Bike Riders


(on property; pre-registration required)

8:30 am
Golf Tournament (Shotgun Start)
Hammock Bay Golf & Country Club
(off property)
9:00-
11:00 am
Tennis Tournament
Hammock Bay Golf & Country Club
(off property)
9:00-
11:00 am
Jim McGrane Charity Eco Tour Bike Ride


(pre-registration required; additional fee for bike and other equipment)

9:00-
11:00 am
Community Service Project

Beach Clean Up: Save the Turtles!

(on property; pre-registration required)

10:00 am -
7:30 pm
Convention Registration


(Attendees & Exhibitors)

1:00 pm -
2:00 pm
Luncheon for Golfers
Hammock Bay Grill
2:00 pm -
2:30 pm
Golf Transportation Back to the Hotel
1:00 pm -
5:00 pm
Exhibitor Set Up
2:00 pm -
4:00 pm
Community Service Project

Build-a-Guitar®

(on property; pre-registration required)

4:00 pm -
5:00 pm
New Members and leadership Reception
4:00 pm -
5:00 pm
Women's Council Reception
5:00 pm -
7:30 pm
Welcoming Reception
Exhibits Open
Monday, October 10
7:00 am -
4:00 pm
Convention Registration

7:00 am -
8:15 am
Group Breakfast
7:00 am -
4:00 pm
Exhibits Open
8:30 -
10:00 am
General Session

Chair's Address and Keynote Address

Speakers:

MICHAEL DICECCO
Chair, ELFA
Executive Managing Director
Huntington Asset Finance

DEX HUNTER-TORRICKE
Former Head of Communications at SpaceX, Executive Communications Manager at Facebook

10:00 -
Noon
Refreshment Break in Exhibit Area
10:45 -
11:45 am
Issue Breakout Sessions

Sentry Room, Palms Ballroom Tower

Gain insights from industry leaders spanning the decades from the hyper-inflationary 1980s to the present. What lessons can be learned from the last time the industry experienced such high inflation, high interest rates and high anxiety?

Speakers:

Bob Rinaldi, Moderator
Rinaldi Advisory Services

Tony Cracchiolo
U.S. Bank

Valerie Jester
Brandywine Capital Associates, Inc.

Dave Schaefer, CLFP
Orion First Financial, LLC

People Power Room - Sabal, Palms Ballroom Tower

Supported by: The Emerging Talent Advisory Council

The stresses born out of the social, economic and political climate over the past few years continue to impact organizations, their employees and leadership. This engaging session will feature a team of panelists and will tackle key issues faced by organizations today, including:

Mental Health, examining the measures that we can take as leaders to create psychological safety to ensure all employees show up as their full authentic selves;
Diversity, Equity and Inclusion, highlighting best practices to assist organizations in creating an inclusive culture that cultivates a thriving and diverse workforce;
Women in the Workplace, discussing how women are continuing to blaze trails within the equipment finance industry, the challenges they face and how employers can support their growth; and
Emerging Talent, with insight as to how we are cultivating and empowering the younger workforce to succeed in the newer environments being created by their current leaders.

Audience participation is strongly encouraged.

Speakers:

Jesse Johnson
JDR Solutions

Julia Gavrilov
Morrit Hock and Hamroff

Lovern Gordon
Boston Financial & Equity Corporation

Nancy Robles
Eastern Funding

Ryan van de Boogaard
Key Equipment Finance

BMO Harris Equipment Finance Room - Royal, Palms Ballroom Tower

Standards have been at the foundation of tech industry growth since the 1960's – TCP/IP, Ethernet, Wi-Fi, Bluetooth, HTML, PDF, LTE, and 5G facilitate adoption and innovation across industries and society. Standards enable disparate suppliers and users to jump to the next level of performance with interoperability and functional agility within an ecosystem. But the process can be counter intuitive: Why should an organization work with its competitors to create standardization that benefits everyone in the industry?

The equipment finance industry today is short on standards. Lessors often use their own data type definitions and different terms for the same variable. Software providers struggle with customization; helping each customer "do it their way" in proprietary architectures. Most lease accounting systems have "custom fields" so that customers can define their own variables but, in the process, run the risk of disconnecting themselves from future upgrades of the software. The industry has a plethora of forms for everything from credit applications and funding descriptions making everything from underwriting to funding inefficient. Standards could help improve equipment finance software interoperability, operational agility, innovation, and capital markets efficiency across the digital ecosystem of the industry today.

In this panel discussion, we'll discuss the opportunities for the Equipment Finance industry to implement and leverage standards and open platforms to increase competitiveness and growth. We will discuss where in financing workflow standards will have the most immediate impact and where borrowers will benefit the most from standards-based experiences.

Jeffrey Bilbrey
Leasepath

Tawnya Stone, CLFP
GreatAmerica Financial Services

Alistair Canal
Syndifi

Dr. Scott Nelson
Tamarack

Eldon Richards
Solifi

Denis Stypulkoski
Reimagine Advisors

Coconut Room, Palms Ballroom Tower

Supported by: Equipment Leasing & Finance Foundation

The Equipment Leasing & Finance Foundation (ELFF) has funded a study to conduct research and provide a report on the latest financial technologies to enable its members to better achieve digitization and create an overall amazing digital experience. With such a wide abundance of specialized apps, software programs, and information services, the task of navigating, evaluating, and implementing these solutions can be both foreign and daunting for many industry leaders.

This session is the results of this 4-month ELFF study and compilation of these 3rd party services. The proliferation of specialized applications, software, and information services within the equipment leasing and finance industry has brought about a digital revolution. Businesses that once relied on large, complex, and often custom software and data storage systems have begun transitioning into a new world of digital applications, cloud-based platforms, and APIs.

In 2022, the financial space is saturated with thousands of digital solutions and fintech companies. The rise of these tools and services is fueling the transformation of traditional equipment finance companies into technological leaders and redefining the frontier of what it means to be an equipment finance company in the 21st century. Application Programing Interfaces, or APIs, have existed for decades. However, it wasn't until the internet and the online financial services space had matured in the early 2010s that APIs truly became a game changer in the way finance companies operate. APIs created a standard language for systems to communicate with each other. E.g., A secretary of state search that may have required a lengthy manual research process in the past is now able to be automated and returned within seconds by using an API.

Today's successful fintechs are not building APIs from scratch; they are orchestrating independent APIs into a cohesive strategy. The difficult task of building a web of APIs that work together in synchrony is one of the challenges that this session is addressing. With the right tools in place, any lessor or lender can become their own fintech.

The democratization of information technology has resulted in the advent of more "micro- services," or highly specialized tools adept in performing a specific task. This is largely due to the fact that information is now more readily accessible than ever, and 3rd parties can now build these integrations directly into their systems. Cloud-based platforms such as AWS, Azure, and Salesforce provide a digital housing ground for the culmination of these APIs and services. The window of opportunity for any business to utilize these technologies is bigger today than it ever has been before. Why is this all important? The answer lies within the lending user experience. A user could be a lender, a broker, a borrower, or a vendor. Every stage in the lending lifecycle has a set of stakeholders that use financial systems daily. Organizations that efficiently utilize APIs, micro-services, and other digital solutions are experiencing efficiencies that drive increased profits and revenue, distinguish themselves from competitors, and create a user experience that is changing the industry.

The audience will walk away with actionable and relevant 3rd party technology services. They will be presented with how other industries are utilizing these technologies for fraud, credit, and other important areas. This is NOT a high level discussion, but rather very specific concrete 3rd party services that can be used to transform how the ELFA members do business. This will be an objective view into the services available (not focused on any specific software provider or platform) and what specific opportunities they create or problems they solve.

Speakers:

Kristian Dolan, CLFP, Moderator
Northteq

Eli Sethre
Channel

Thomas Ware
Tom Ware Advisory Services, LLC

11:00 am -
3:00 pm
Spouse/Companion Event


Day at JW Marco Island Beach!

(pre-registration required)

12:15 -
1:45 pm
Equipment Leasing & Finance Foundation Luncheon



Speaker:

GINNY CLARKE
Former Director, Executive Recruiting at Google

2:00 -
4:00 pm
Refreshment Break in Exhibit Area
2:30 -
3:30 pm
Issue Breakout Sessions

People Power Room - Sabal, Palms Ballroom Tower

Supported by: ELFA Equality Committee and the ELFA Women's Council

Ginny brings her unique perspective on leadership having recently led diversity, internal mobility and non-tech recruiting for Google's executive recruiting function, as well as having co-founded the Diversity Practice for global search firm, Spencer Stuart. She has been in corporate boardrooms and C-suites assessing and advising leaders for nearly 25 years. She has a deep understanding of how to fairly assess all talent and build that capability in your organization. She takes the provocative view that leaders can be the ailment or the remedy for corporate America's "Diversity Problem." She suggests that we are not getting to root causes and that amounts to "Organizational Malpractice," which can leave the organization weaker than when the treatment started. In this "no-holds-barred" talk, she offers solutions to the root causes that have led to a lack of diversity in our organizations.

Speaker:

Ginny Clarke
Former Director, Executive Recruiting at Google

Coconut Room, Palms Ballroom Tower

Supply Chain disruptions are in the news more than ever, with 88% of businesses saying they discuss their supply chains and vendor management almost weekly. ELFA equipment finance member lenders are especially challenged in understanding when and where equipment will be delivered as they approve and fund loans and leases.

Join Equifax, their partner Interos, and a Captive finance lender for an informative session on how landers can manage supplier risk. The session will address:

Linking the business relationships throughout your entire vendor ecosystem down to any sub vendor, anywhere in the world.
Monitor these organizations for risk across 6 core factors: Geopolitical, Financial, Operations, Restrictions, Cyber and ESG
Getting a risk score across each category with a combined score.

Speakers:

Barry Ripes, Moderator
Equifax

BMO Harris Equipment Finance Room - Royal, Palms Ballroom Tower

Supported by: Inspired by the ELFA Technology Innovation Working Group

It's common to look to industry best practices when we face new problems. However, if everyone in an industry follows acceptable best practices yet faces similar issues, perhaps it's time to look elsewhere for inspiration. It's time to get curious and look to new sources for different perspectives. In the early-1910s Henry Ford observed the "dis-assembly line" of a Chicago slaughterhouse, inspiring one of the first assembly line manufacturing processes. In the mid-1990s, in London, children's cardiac surgeons inspired by Formula 1 pit crews reimagined critical complex handoffs between open heart surgery and intensive care. As a result, they saved many lives with an unconventional approach to a breakthrough process and practice. These days, leaders occasionally go on innovation tours to gain new ideas, experience fresh thinking, and inspire creativity.

A great way to fuel your imagination and accelerate learning is by looking for inspiration outside your field. Innovations in one industry can challenge conventional wisdom when brought into another - and can lead to revolutionary breakthroughs. So, the ELFA Technology Innovation Working Group raised a thought-provoking question central to this discussion: What could we learn from innovations outside our industry? We're bringing the innovation tour to you.

Join us to explore innovation possibilities and discuss what unconventional solutions, practices, and business model innovations could mean for the future of equipment finance. This facilitated discussion will incorporate the following themes and discussion topics:

How might the power of looking to non-traditional sources of inspiration drive innovation?
What are examples of outside innovations that inspired creative breakthroughs?
Are the lines blurring between traditional industry verticals?
Are they blurring between traditional finance verticals?
What holds the industry back from innovating like other industries?

Speakers:

Deborah Reuben, CLFP
TomorrowZone

Anirban Basak
FortifID

Rafe Rosato
DLL

Erich Dylus
AP13 Foundation

Sentry Room, Palms Ballroom Tower

This session will provide an overview of the factors that have led to economic volatility in 2022 and the effects of that volatility on equipment verticals. The panel will cover construction, agricultural, industrial, material handling, and the transportation sector from both an auction and appraisal point of view. The verticals will be discussed and recapped by an equipment leasing professional who will share the real-world effect of the volatility on the retail side of equipment management and leasing. This session will use real world data produced and aggregated by the panelists.

Speakers:

Steve Oliver
Taylor and Martin Auctioneers

Jennifer Sablowski
LeasePlan

Bryan Dewey
EquipmentWatch by Randall Reilly

Mitch Helman
Sandhills Global

Andy Vering
Taylor and Martin Auctioneers/Appraisals

Scott Lubischer
Sandhills Global

4:00 -
5:00 pm
Equity and ETAC Reception
5:00 pm
Individual Company-Sponsored Receptions and Events
Tuesday, October 11
7:00 -
8:15 am
Group Breakfast
7:00 am -
3:00 pm
Convention Registration
7:00 am -
12:00 pm
Exhibits Open
8:30 -
10:15 am
General Session

President's Report and Keynote Addresses

Speakers:

RALPH PETTA
President and CEO, ELFA

PETER ZEIHAN
Geopolitical Strategist

10:15 -
12:45 pm
Refreshment Break in exhibit area
11:00 am -
12:00 pm
Issue Breakout Sessions

Coconut Room, Palms Ballroom Tower

Supported by: Equipment Leasing & Finance Foundation

This session will debut the findings of the Foundation's 2022 Industry Horizon Report. The presenter will provide results of the new end-user customer survey and share analysis for a comprehensive look at the current state of the equipment finance marketplace and forecast future potential growth. Takeaway intelligence includes:

Overall equipment investment by type of equipment, by end user industry, and more
Methods that businesses are using to finance their equipment investment
Analysis of past behavior and future projections

Speakers:

Nancy Pistorio
Madison Captial LLC

Jeff Jensen
Keybridge LLC

BMO Harris Equipment Finance Room - Royal, Palms Ballroom Tower

One could say that the business of equipment finance is risk management. Whether payment delinquency, customer financial performance, interest rate changes, or funding partner preferences understanding the consequences of outcomes makes or breaks an equipment finance business. Equipment finance entities are always looking for new ways to improve productivity and operational efficiency by reducing costs and broadly avoiding risk, but the future is going to defined by those who use data to embrace risk to find better ways to generate profit and competitive differentiation. "Embracing risk" means understanding it quantitatively the way investment portfolio managers now use methods like "the efficient frontier" and manufacturing operators are now using IoT data to improve their understanding of the performance of every piece of equipment, labor resource, and supply chain source. "Credit Scorecards" are often simple weighted-linear models of a few variables – often less than a dozen – rather than the tens to hundreds of parameters used in machine learning models for manufacturing and investment. Data provides risk insights by region, by equipment class, by season, by industry, and even by customer to increase the precision of the understanding of risk to provide better mitigation and outcomes. Precision is the operating term for addressing and managing risk in highly data driven environments.

Speakers:

Dr. Scott Nelson
Tamarack

Timothy Chou
Precision, Blackbaud, Teradata, Alchemist

Michelle Henkleman
Oakmont Capital Services

Bill Phelan
Equifax

Scott Thacker
Ivory Consulting Corporation

People Power Room - Sabal, Palms Ballroom Tower

Supported by: Operations & Technology Excellence Award

The winners of the ELFA Operations and Technology Excellence Award highlight the importance of strong leadership and the holistic approach that is vital to positioning a company with the right process and technology for the future. Hear from the 2022 Award winner regarding their project story which is sure to resonate with both business and technology leaders who are considering significant process and technology change.

This session is sure to inspire all business and technology leaders in Leasing and Equipment Finance who are seeking insight into application of technology in order to rapidly go to market with solutions that will not only deliver critical business value but enable sustainable and scalable long-term growth while mitigating risk and managing costs.

Speakers:

Tawnya Stone, CLFP, Moderator
GreatAmerica Financial Services

2022 Award Winner Representatives Coming Soon!

Michael LaPierre Meridian OneCap Credit Corp.

Hugh Swandel Meridian OneCap Credit Corp.

11:00 am -
3:00 pm
Spouse/Companion Event


Mangrove Tunnel Kayak Tour with Lunch

(off propery. pre-registration required)

12:15 -
2:00 pm
Community Luncheon for all Attendees

2:30 -
3:30 pm
Issue Breakout Sessions

BMO Harris Equipment Finance Room - Royal, Palms Ballroom Tower

Capital is seeking climate friendly investments. In fact, GFANZ, (Glasgow Alliance for Net Zero), was formed last year with 430 financial institution members, including the world's largest banks managing over $113T in assets across 45 countries, all committed to invest in climate enhancing solutions.

Equipment finance is a critical asset class for investment in solutions addressing improvements to climate change. How can equipment finance companies deploy profitable climate change solutions today and what are the challenges and opportunities across the equipment finance ecosystem in doing so?

The purpose of this discussion is to explore these questions by providing examples of profitable climate financing solutions offered by ELFA members today and discuss the challenges and opportunities presented to deliver such solutions in the future.

The discussion will include an overview of the overall climate finance market size and the key subsectors within climate finance highlighting the key risks, mitigants, funding dynamics and profitability profile of each. Panelists will comment on the current environment as well as future funding opportunities to manage risk and attract investment such as carbon credits, tax incentives, and a new player in the funding stack including hedge funds. The panel discussion will conclude by engaging the audience in a brief discussion about the need for and potential interest in the formation of the CFIG (Climate Finance Interest Group).

Speakers:

Scott Thacker
Ivory Consulting Corporation

Razi Amin
Aspen Capital Company, Inc.

Jeffry Elliott, CLFP
Huntington Equipment Finance

Josh Patton
Verdant Commercial Capital LLC

Patricia Voorhees
The Alta Group LLC

Coconut Room, Palms Ballroom Tower

This session will provide plain language, business-focused discussion of major changes to the UCC affecting equipment finance; the growing trend of state law regarding commercial finance disclosure requirements; federal section 1071 mandates; and the growing use of internet data sensors on equipment.

Speakers:

Dominic Liberatore
DLL

Paul Bent
The Alta Group, LLC

Eddie Gross
Vedder Price

Moorari Shah
Sheppard, Mullin, Richter & Hampton LLP

Stephen Whelan
Blank Rome LLP

8:00 -
9:30 pm
After Glow Reception

Save the Turtles!
Thank You to our sponsors