Community Service Projects
Become a Sponsor for the Community Service Projects
If you would like to be one of the sponsors for this year's community service projects, please contact Steve Wafalosky at
stevew@larichadv.com
or 440-247-1060.
The Sea Turtle Conservancy (STC) is the world's oldest sea turtle research and conservation group. An international nonprofit 501(c)3 organization, STC was founded in 1959 by world-renowned sea turtle expert Dr. Archie Carr to save sea turtles from extinction through science-based conservation. Headquartered in Florida, the organization carries out worldwide programs to conserve and recover sea turtle populations through research, education, advocacy and protection of the natural habitats upon which sea turtles depend upon. Over the course of 60 years, STC's research programs have yielded much of what is now known about sea turtles and the threats they face, and the organization is applying this knowledge to carry out the world's most successful sea turtle protection and recovery programs. Learn more at www.conserveturtles.org.

Marco Beach Clean Up
Sunday, October 9
9:00 am – 11:00 am
Our group will assist with a beach cleanup that can reduce litter, protect our ocean and raise awareness about litter and plastic pollution. Plastic pollution is a concern for water quality and wildlife everywhere and has even been discovered in drinking water and table salt worldwide. Recent research found that ocean juvenile fish have been consuming microplastic particles in their first days of life, with not-yet understood health consequences. The Marco Island region has a lot of well-loved beaches. This means, unfortunately, there is often a lot of garbage and plastic waste that makes its way onto shorelines, from people littering as well as trash washing ashore. Join us in keeping these beaches in pristine conditions.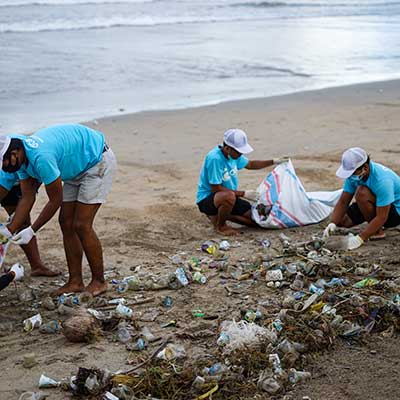 Charity Eco Tour Bicycle Ride
Sunday, October 9
9:00 am – 11:00 am
ELFA and the Equipment Leasing & Finance Foundation have teamed up to create a memorable cycling experience for a good cause. Join this group cycling tour to explore the Largest of the Ten Thousand Islands. Cycle past beautiful homes with surrounding views of rare tropical plants and trees. See the unique protected wildlife of this beautiful island as you pedal past Burrowing Owls, Gopher Tortoises, Eagles, Osprey, Frigate birds and many tropical birds who make this area their home. The tour will wind through the unique Caxambas area where you will stop for a break to learn the intriguing history of the fierce Calusa Indians. Walk among the ancient Indian shell mounds where early pioneers settled this untamed area to hunt, fish and farm. Participants should bring their own riding gear, but there is a separate fee for rental of bikes and helmets.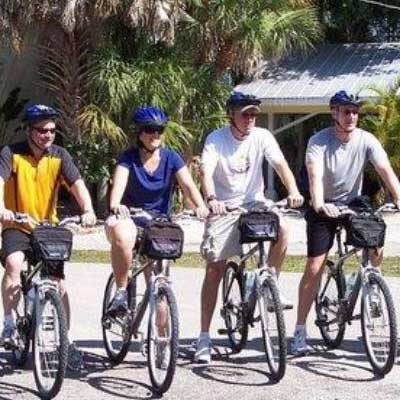 Build-a-Guitar®
Sunday, October 9
2:00 – 4:00 p.m.
Playing music can have a very positive effect on young people. High-quality instruments are needed by students in schools and by local organizations. Build-a-Guitar® was created and trademarked to serve this need. These guitar kits were specifically designed to provide a unique and exciting community service project. During assembly, periodic inspections will ensure the guitars are built to precise specifications. In addition, teams will design and decorate a special white guitar box to reflect the unique personality of their Band. Our Build-a-Guitar® kits also include a tuner, audio cable, the guitar strap, picks, and even a personal amplifier! At the conclusion of the program, a local charity or school representative will address the group and thank you for your donation.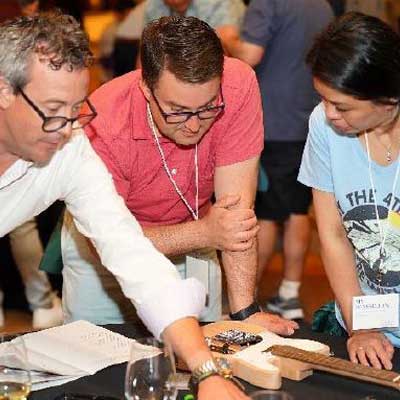 Thank You to our sponsors