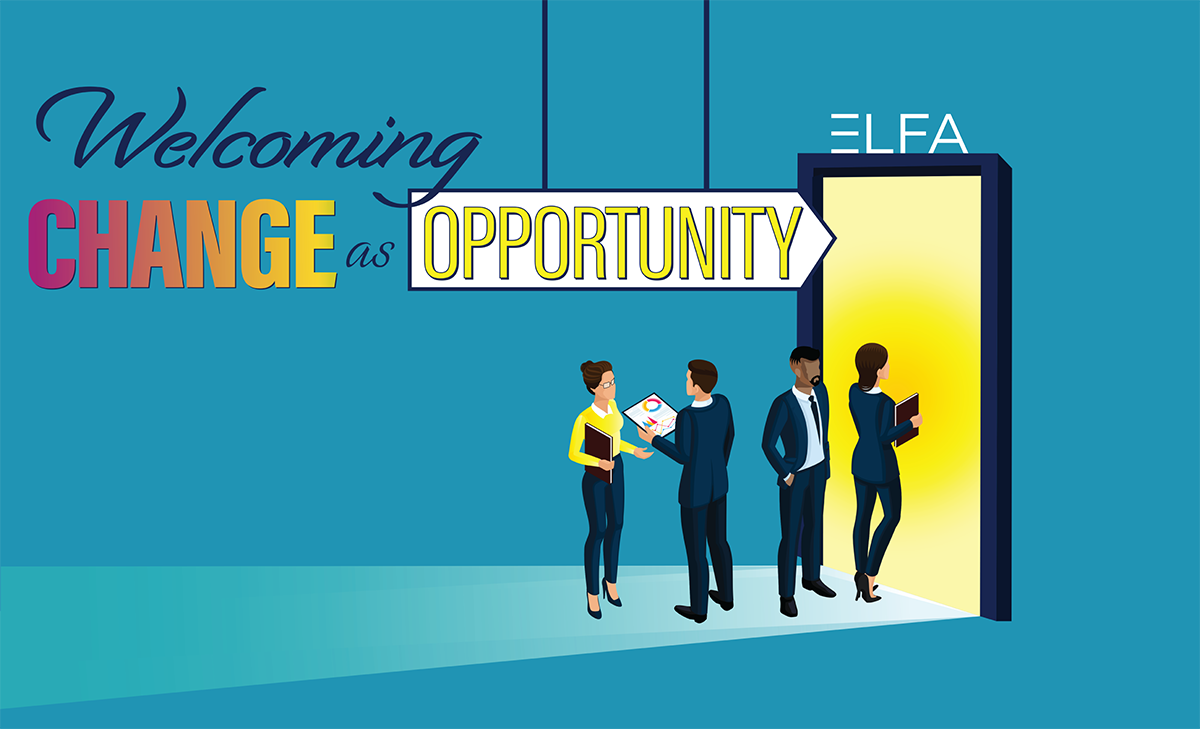 Register
Online Registration is Now Closed
To register, please download the registration form and send the completed form to Janet Fianko at jfianko@elfaonline.org or bring it with you to register on-site in Florida.
Several important deadline dates are listed below. Please review carefully.
Mail Address:
ELFA
Attn: Accounts Receivable
1625 Eye Street NW, Suite 850
Washington, DC 20006
All participants must be registered in advance. Registration is mandatory to attend convention and spouse functions. Registration is for the entire convention. No partial registration is available. Only individuals registered and wearing a badge may attend convention events. The full registration fee is payable in advance in U.S. funds.

No registrations will be considered complete until payment is received.
First-Time Attendee
This fee is for any individual who has NEVER attended an ELFA Annual Convention in the past but currently works for an ELFA member company. This applies even if your current company has sent others to the Annual Convention previously.
New

2022 People Power Conference Attendees

This fee applies ONLY to individuals who have previously attended the Women's Forum, Emergence, and Equity Forum in 2022 and who work for an ELFA Member company at a non-executive level. To register at this discounted price you must contact Janet Fianko at 202-238-3420 or Jfianko@elfaonline.org.
Spouse/Companion Registration Fees
A spouse/companion attending any portion of the convention or social functions must be registered and pay the appropriate spouse/companion fee (package 1, 2 or 3). If he/she is employed in equipment finance, the full attendee registration fee is due.
Attendee Contact Information
By registering for this conference, attendees authorize ELFA to share your contact information, including but not limited to your email address and telephone number, with other registered attendees, sponsors and exhibitors. For more information please contact Janet Fianko at jfianko@elfaonline.org.
Photographs Taken at the Convention
By registering for this conference you authorize ELFA the right to use any photographs taken of you during the course of the ELFA Annual Convention. Photographs may be used in promotional materials or stories that appear in professional publications.