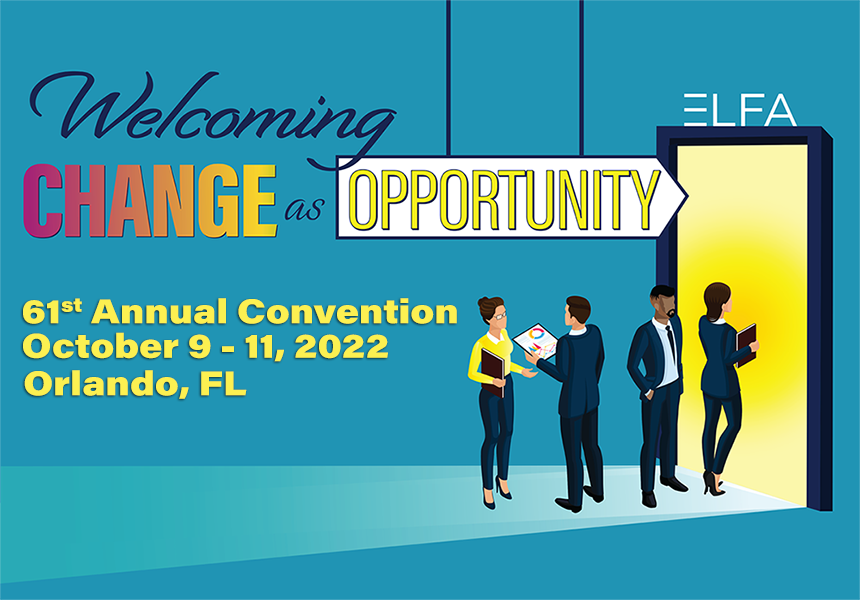 Update for Attendees - Sept. 29, 2022
ELFA has been monitoring hurricane Ian for the past several days, and our thoughts are with those who have been impacted by the storm. We are currently monitoring reports from Florida and working closely with the JW Marriott Marco Island Beach Resort, the venue for our 61st ELFA Annual Convention on Oct. 9-11 in Marco Island, Florida.
The JW Marriott Marco Island informed us this morning that they have an assessment team on property today to walk through each part of the hotel to review functionality and safety in the wake of the storm. They are expected to provide an official statement by Monday, Oct. 3. We're hoping for minimal damage and positive assessment results. We will be communicating with attendees as soon as we receive an official statement from the hotel.
If you have any questions or concerns regarding your hotel accommodations, the hotel has asked that you hold off on contacting them until we provide an update to you via email and on our Convention website on Monday, Oct. 3.
Get Ready to Learn and Network
At the 61st ELFA Annual Convention, industry leaders will reunite, reconnect and exchange best practices for innovating, winning business and leading in an age of rapid change.
In today's rapidly evolving marketplace, no one can afford to stand still. The most successful equipment finance organizations are leveraging new developments in the marketplace and "Welcoming Change as Opportunity."
At the 61st ELFA Annual Convention, we'll examine key developments facing the equipment finance industry—business, economic, technological and legislative—and exchange ideas and solutions for positioning your business for success.
We have a lot to talk about: Changing workforce expectations… business model innovations… the growth of digitalization… new regulatory requirements… We'll also address critical "people power" issues, from sourcing and developing talent, to driving diversity and inclusion in the workplace, to welcoming the next generation of leaders.
As you evolve your business and your career into the future, you don't want to miss the ELFA Annual Convention. There's nowhere else you can connect with so many industry leaders and discover new ideas to grow and succeed. You'll enjoy unparalleled networking opportunities, high-quality educational sessions, a great lineup of keynote speakers and a first-rate exhibit.