ELFA Online Software Listing
Back to Search Results | Search Again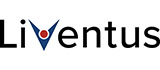 Liventus, Inc.
---
Program Name:
Custom Software Solutions - Equipment Finance
Type:
End to End Business Process Automation
Description:
Liventus' solutions revolutionizes how equipment finance companies manage their processes, allowing them to streamline operations and achieve enhanced efficiency.
1. Liventus' software and integrations lets companies gain real-time visibility into their operations, with dashboards and reporting tools to monitor performance and make informed decisions. We can also help build a unified platform, eliminating the need for multiple systems and ensuring data consistency.
2. Liventus offer extensive customization options to tailor our service to your unique needs, including workflows, templates, and configurations. As your business grows, our solution scales alongside it.
3. Data security is a top priority, with encryption, access controls, and regular audits to ensure compliance with industry standards and regulations. Your sensitive information is protected, building client trust and meeting regulatory obligations.
Recent Enhancements:
Automation Benefits:
Loan Origination: Streamline application processing, credit checks, and document verification for faster, error-free results.
Underwriting: Automate credit scoring, risk assessment, and decision-making for reliable and efficient underwriting.
Payment Processing: Simplify payment collection, invoice generation, and reconciliation for streamlined financial management.
Contract Management: Automate contract generation, e-signatures, tracking, and alerts for effective lifecycle management.
Reporting and Analytics: Gain real-time insights through automated data collection, report generation, and distribution.
CRM: Enhance customer relationship management with automated lead generation, tracking, communication, and follow-ups.
Regulatory Compliance: Ensure compliance through automated data collection, reporting, and audit trails.
System Configuration:
Liventus is a Microsoft Gold Partner with extensive experience in CRM customization, SQL integrations, and seamless data migrations on Sharepoint, Salesforce, Azure, and Office 365 platforms.
Vendor:
Liventus, Inc.
3400 Dundee Road
Suite 180
Northbrook, IL 60062USA

Web Site: https://www.liventus.com
Contact:
Danielle Dolloff
Phone: (847) 443-2593
Email: ddolloff@liventus.com
Social Media:
Other ways to connect with Liventus, Inc.: