Why attend ELFA 2020 Business LIVE?
If you're in the nearly $1 trillion equipment finance industry, you can't afford to miss ELFA 2020 Business LIVE! The world is changing rapidly and this innovative virtual event will position you for success today and beyond. Don't miss this opportunity to make new connections, exchange insights, get business done and prepare for what's coming next.
By attending ELFA 2020 Business LIVE!, you'll not only enjoy unparalleled networking opportunities, high-quality educational sessions, a great lineup of keynote speakers and a first-rate virtual exhibit. You'll also invest in the success of your business, your industry and your career.
Who should attend?
ELFA 2020 Business LIVE! will deliver value to all industry professionals and your team members -- from senior executives to emerging talent. We'll have a wide range of content so there's something for everyone. Whether you've never attended an ELFA event or you've been participating in our conferences for years, you will benefit from this unique opportunity to learn and network.
What's new: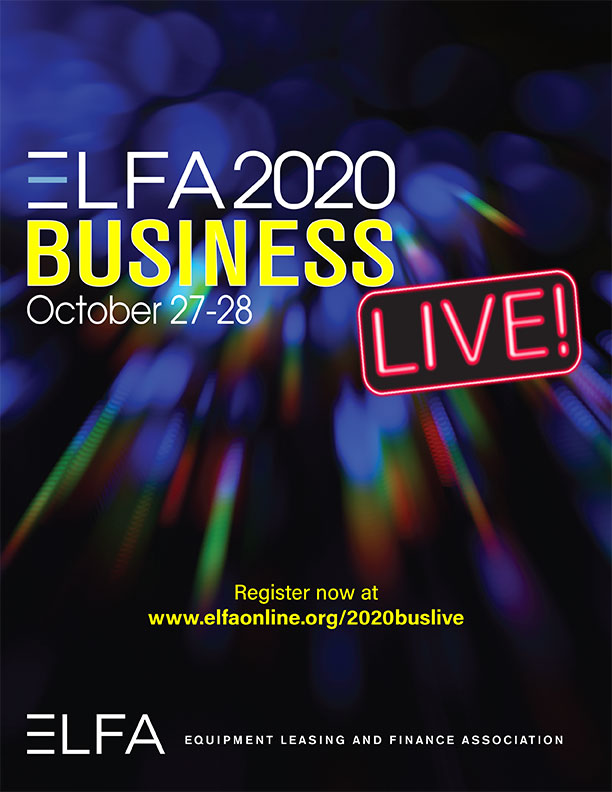 Download Brochure