ELFA Online Software Listing
Back to Search Results | Search Again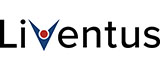 Liventus, Inc.
---
Program Name:
Custom software leasing automation
Type:
End to End business process automation
Description:
Today's digital world allows your businesses to harness the power of automation and data to build cutting-edge tools. Give your business a competitive edge with custom-built leasing technology solutions.
Phase 1: Application & Discovery Processing
Experience the power of pulling external data from multiple sources within seconds.
Discussion Board
Credit Inquiries
Asset Analysis
Real-time Commission Calculations
Background Check
Equipment Financing Application
Phase 2: Underwriting
Your sales and credit managers need to review highly accurate, detailed insights. Help your credit team spot potential red flags and increase the quality of your approvals.
Review Transactions and Key Qualifying Criteria:
Credit Packages
Vendor Profile Analyses
Deal Versioning
Incident Reports
Vendor Metrics
Equipment Vendor & Asset Assessment
Term Set Versioning/Deal Changes
Background Check
Default & Recovery Data
Phase 3: Booking & Funding Integration
Liventus booking and funding solutions manage large amounts of it effortlessly.
Manage Your Lease Portfolio:
Lease Booking
Funding Source Profile
Funding Source Submission
Sales and Use Tax Compliance
Phase 4: Asset Management
Need to recover an asset? Not a problem. We know how to track it, reduce your losses, and help your team get it back efficiently.
Quickly Assess, Review, and Track:
Original Lease
Asset Images
Asset Summary
Equipment Location
Key Dates Summary
Gain/Loss Summaries
Remaining Book Value
Legal Documentation
Key Dates
Phase 5: Business Intelligence
Data is key to making sharp business decisions. That's where we help push your businesses to the next level by providing our business intelligence solutions.
Gain deeper insights to your leasing business:
Financial Performance Metrics
Sales Rep Performance
Employee Productivity
Insurance Tracking
Equipment Vendor Metrics Analysis
Key Indicator Trending Analysis
Vehicle Title Tracking
System Configuration:
We program primarily in the Microsoft tech stack and have extensive experience customizing platforms like Salesforce and MS Dynamics.
Comments:
We have been building leasing automations for nearly 20 years.
Vendor:
Liventus, Inc.
3400 Dundee Road
Suite 180
Northbrook, IL 60062USA

Web Site: https://www.liventus.com
Contact:
Danielle Dolloff
Phone: (847) 443-2593
Email: ddolloff@liventus.com
Social Media:
Other ways to connect with Liventus, Inc.: